February 12th, 2020
2/12/2020. I plan to continue adding to this list. Trying to put all zero-waste, low-waste from reputable companies in one place so it is easier to compare.
Cleaning Products:
Blueland – Surface Cleaners (Multi-Surface, Glass + Mirror,
Bathroom, Foaming Hand Soap). No Parabens, No Phthalates, No VOCs. $39 Kit comes with 4 plastic bottles and and cleaning tablets (in paper pouches). Can also purchase individual cleaner bottle kits. Refills are $1.55-$2 per tablet. If you already have your own bottles, you could just purchase the refills.
Cleancult – Products: All Purpose Cleaner, Liquid Dish Soap, Liquid Hand Soap, Dishwasher Tablets, Laundry Tablets. Refillable GLASS bottles. Coconut based cleaning formula, also olive oil & zemea propoanediol is vegan, cruelty free, GMO free and made in USA. Refills come in milk cartons (liquids) or paper mailer (powdered tablets). Paper mailers. Refills $6.95 (16 oz liquids, $8.45 for 18 tablets.
Sheets Laundry Club – laundrysheet is a dissolvable, biodegradeable sheet of detergent. Also offer dryer sheets and laundry booster. All paper packaging. Vegan, gluten-free. $14 for 50 sheets (1 sheet per regular load) with subscription.
Food Storage
Net Zero Co. – Silicon re-usable zip storage bags, beeswax wrappers, metal & glass food storage containers. Also cloth bags, dental & body care products. Compostable mailers. Available for re-sale to vendors.
Blue Avocado/ (re)zip – Food storage, pack & travel. Re-usable plastic storage. Widely available at WalMart, Amazon, BBBY, Whole Foods, online & many other locations. Made in China, no other sustainability creds except re-usability.
Personal & Cleaning
Etee – Plastic-free dental (toothbrushes with replaceable heads) & body soap products, food wraps & storage, dish soaps and scrubbers. Most items sold in bulk, most $9 – $20, bundles cost more.
I visited the original Package Free Shop in Brooklyn NY a few years ago (has now expanded to 6 NYC stores) and was jazzed that they also have an online shop. This is probably the widest variety of items offered on one site but might feel too upscale & curated for some.
Returnable, Refillable Containers
Loop – If you prefer well-advertised brands (including Seventh Generation and Nature's Path), several manufacturers and retailers (Kroger & Walgreens) are teaming up to offer door-to-door drop of products and pickup of containers. Currently it is only available in pilot programs on the east coast but you can sign-up for the waitlist to be informed when it is available in your community.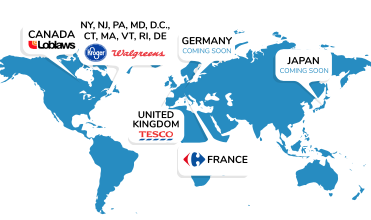 Packaging, Plastics, Re-use, Reduce, Zero-Waste
|
Comment (0)